Welcome to my GoPro Hero 9 Black vs DJI Osmo Action comparison. DJI introduced the dual-display setup ahead of GoPro but the Hero9 Black has 5K resolution recording.
Which of these is a better choice? Follow me along.
The Hero9 Black is seen by many as GoPro's answer to DJI Osmo Action which was the first action camera to come up with a front-display in May 2019.
Aside from the front-screen, the Hero9 Black packs a new 23.6 megapixels sensor which is capable of recording 5K videos and taking 20MP stills. This is the first GoPro camera to shoot 20MP photos.
GoPro claims that the new battery in the Hero9 Black is up to 30% better than the one on Hero8 Black.
The increase in battery capacity and size also saw an increase in the camera's body size which is now about ten percent bigger than Hero8 Black and also chunkier than GoPro Max.
GoPro has also re-introduced the removable lens cover which was last seen with the Hero7 cameras.
With this feature, GoPro has introduced a Max Lens Mod for the Hero9 Black which will increase the Field of View and make the HyperSmooth perform even better.
Talking of HyperSmooth, the Hero9 Black has a newer version named HyperSmooth 3.0 which performs better compared to the previous versions.
Read my GoPro Hero9 Black Review.
As we look forward to the release of DJI Osmo Action 2, I recommend you also check out Osmo Action since it has a reduced price tag.
SEE ALSO: DJI Osmo Action vs. GoPro Hero8 Black
As always, I will start this comparison post by tabulating a side-by-side details of the technical specification of both cameras.
Specs
DJI Osmo Action
GoPro Hero9 Black
DESIGN
Body Type
Plastic
Plastic
Dimensions
65W × 42H × 35D (mm)
71.0 W x 55.0 H x 33.6 D (mm))
Weight (including battery)
124 grams
158 grams
Lens
1
1
Dual-Screen
Yes
Yes
Front Display
1.4 inch LCD. Not touch sensitive
1.4 inch LCD.  Not touch sensitive
Rear Display
2.25 inch Touchscreen LCD
2.27 inch Touchscreen LCD
Memory Storage
MicroSD; Max. 256 GB
MicroSD; Max. 256 GB
Audio
2 microphones
3 microphones
3.5 mm Audio Mic Input
No, Adapter needed
No, Media Mod or USB C to 3.5 adapter needed.
Battery
Removable Lithium Polymer 1300mAh
Removable and Rechargeable with a capacity of 1720mAh
Waterproof
Yes, up to 11 meters/36feet 
Yes, up to 5 meters/16 feet
USB Port
USB Type C
USB Type C
VIDEO
Video Resolutions, Aspect Ratio, and Frame Rates.
4K (16:9) @ 60, 50, 48, 30, 25, 24fps4K (4:3) @ 30, 25, 24fps2.7K (4:3) @ 30, 25, 24fps2.7K (16:9) @ 60, 50, 48, 30, 25, 24fps1080p @ 240, 200, 120, 100, 60, 50, 48, 30, 25, 24fps720p @ 240, 200fps
5K@30, 24fps 4K (16:9) @ 60, 50, 30, 25, 24fps4K (4:3) @ 30, 25, 24fps2.7K (16:9) @ 120, 100, 60, 50, 30, 25, 24fps2.7K (4:3) @ 60, 50, 30, 25, 24fps1080p @ 240, 200, 120, 100, 60, 50, 48, 30, 25, 24fps1440p (4:3) @ 120, 100, 60, 50, 30, 25, 24fps 
Lens Aperture
f/2.8
f/2.8
Video Stabilization
RockSteady
HyperSmooth 3.0
Video Encoding
H.264 only
H.264 and H.265
Video File Format
MOV, MP4 (H.264)
MP4 (H.264/AVC), MP4 (H.265/HVEC)
Max Video Bitrate
100 Mbps
100Mb/s in 5K, 4K and 2.7K
Time Lapse Video Intervals
0.5, 1, 2, 3, 4, 5, 8, 9, 10, 13, 15, 20, 30 seconds
0.5, 1, 2, 5, 10, 30, 60 seconds
ISO Video Range
100-3200
100 to 1600
FOV
Fixed, 145°
Max of 155°. SuperView, Wide, Linear, Linear + Horizon leveling, and Narrow
Slow Motion
Up to 8 times
Up to 8 times
PHOTO
Image Sensor
12MP 1/2.3″ CMOS
23.6 megapixels sensor
Max Resolution
12MP
20MP
Photo Modes
Single, Countdown, Timed, Burst, and AEB
Normal photo, Live burst, Burst, and Night.
Photo Formats
JPEG/JPEG+DNG (RAW)
RAW & JPEG
Shutter Speed
120 s
30 s
ISO Photo Range
100 to 3200
100 to 6400
OTHER FEATURES
Voice Control
Yes, 5 predetermined voices
Yes, 14 predetermined voices.
Wi-Fi
Yes, 802.11
Yes, 802.11
Bluetooth
Yes, BLE 4.2
Yes, BLE 5.0
GPS
No
Yes
Live stream
Yes, up to 104 minutes
Yes
Stereo Audio
Yes
Yes
The Unboxing Experience
You will get the respective items in the retail package of each device
| | |
| --- | --- |
| GoPro Hero8 Black | DJI Osmo Action |
| A GoPro HERO9 Black Camera unit1 x Rechargeable Battery1 x Curved Adhesive Mount1 x Buckle Mount1 x USB Type C Cable1 x Thumb Screw | A DJI Osmo Action Camera unit1 x USB-C cable1 x Battery case with battery and SD card holder1 x Flat mount1 x Curved mount1 x Camera cage·         1 x Attachment screw |
GoPro has introduced a new packaging design for the Hero9 Black. You will now get a zip-up pouch that packs the items. You can use it later as a carrying case for your camera and/or accessories.
---
Design and Components
Weight and Dimensions
Putting both cameras side by side, you will immediately notice that the Hero9 Black is bigger in terms of body size and dimensions.
Both cameras are still very portable and I have not found any challenge in carrying any of them around.
The GoPro Hero9 Black has a body dimension of 71.0 W x 55.0 H x 33.6 D (mm) whereas the DJI Osmo Action measures 65W × 42H × 35D (mm).
Moving on to the weight, GoPro Hero9 Black is a chunkier camera with a weight of 158 grams. DJI Osmo Action on the other hand weighs 124 grams.
Dual-Screen
Both cameras have a dual-screen setup that features rear and front LCDs. One advantage with the Hero9 Black is that you can have both screens ON at the same time.
For the DJI Osmo Action, you can only have one screen ON at any particular time. However, switching between the screens is a straightforward task.
Rear Display
On both cameras, the rear display is touch-sensitive. On the Hero9 Black, the rear-screen is slightly bigger measuring 2.27 inches against 2.25 inches for the DJI Osmo Action.
Despite the slight size difference, controlling the camera with your finger and swipes is not difficult.
You can easily distinguish and click on individual items on the screen without missing your target.
A major concern I have with the Insta360 One R camera is the small touchscreen display.
Front Display
The front-screen on both cameras is of similar sizes, each measuring 1.4 inches diagonally.
Having a camera with a front-screen is such a huge advantage especially for vloggers and Youtubers.
It helps in framing up your shots and makes it easy to also take some selfie shots.
On both cameras, the front-display is not touch-sensitive. As I mentioned earlier, the Hero9 Black gives you the ability to have both screens ON.
You also have the option to put the front-screen OFF, and if you like it too, you can have it function as a status screen.
Display Verdict
Looking at both cameras, I am impressed by how both displays look on the Hero9 Black.
The colors are vibrant, and the screens are visible and clearer than the ones on DJI Osmo Action.
Don't get me wrong here, the LCDs on DJI Osmo Action are still nice to behold, it's only that when you put it side by side with the Hero9 Black, you will be more impressed with the latter.
Lens
GoPro has brought back the removable lens cover that was missing in the immediate preceding cameras.
This is such a nice feature to have because it gives you the ability to use aftermarket lenses that might be more impressive.
Aside from that, when you break your camera's lens cover you can now easily replace it without any huge concerns.
For the Hero8 Black, lens damage would loosely translate to acquiring a new camera altogether. DJI Osmo Action camera also features a removable lens cover.
The Hero9 Black lens has a maximum FOV of 155 degrees against 145° for the DJI Osmo Action.
You can purchase the Max Lens Mod for Hero9 Black if you intend to boost your FOV to almost match the one on GoPro Max in Hero Mode.
Both cameras have a lens aperture of f/2.8
Ports and Sockets
Both the Hero9 Black and DJI Osmo Action have a USB Type C interface that is used to charge the devices' battery as well as for data transfer.
On both cameras, you also get a memory card slot that supports a microSD card of up to a storage capacity of 256GB.
There's no HDMI port in any of these cameras, however, you can purchase the Media Mod for Hero9 Black which will give you HDMI output capabilities alongside many other uses.
Microphones
GoPro Hero9 Black has three microphones which are key in ensuring the camera captures all-rounded stereo audio.
DJI Osmo Action has two microphones for recording audio.
In both cameras, you get the option to activate wind-noise reduction which will help in the elimination of background wind-noise.
There is no dedicated external microphone port on either of these cameras.
However, both cameras have USB C to 3.55mm adapters that you will buy separately and connect an external microphone to your camera.
For the Hero9 Black, you will also get the external microphone option in the Media Mod.
There's a microphone foam cover for Media Mod's microphone which will slightly help in eliminating wind noise when using the Media Mod's microphone.
How does Audio quality compare?
There is no much difference when it comes to the audio quality of the sound recorded by both of these cameras.
The audio recorded by the Hero9 Black is slightly louder and clearer than the Osmo Action recording, but the difference is minute.
I recommend spending some extra cash and getting the external microphone for the cameras especially if you are a vlogger or Youtuber.
Waterproof
Both cameras are waterproof without the need for waterproof housing.
With the Hero9 Black, you can go underwater up to 5 meters / 16 feet whereas you can go down to 11 meters / 36 feet with the DJI Osmo Action.
We see here that the DJI Osmo Action has a better underwater rating than the Hero9 Black. However, I recommend getting extra housing if you are a deep diver.
You can get the Protective case for Hero9 Black which will push the depth limit to 60 meters / 196 feet. The Protective Case for DJI Osmo Action will give you similar depth ratings to that of the Hero9 Black.
After you have purchased the dive case for either camera, please test it out first before using it.
The Hero9 Black has a microphone drain knob which is so handy for people who like underwater adventures.
After diving in water with your GoPro Hero9 Black, you can use the microphone drain knob to release water from the microphones.
This will allow you to quickly resume your audio recordings.
---
Controls and Buttons
The GoPro Hero9 Black has the same button layout as the Hero8 Black. There are two buttons, the Shutter Button which is used to start/stop video recording as well as capturing stills.
On the side of the Hero9 Black, we have the power button that can also function as a Mode button.
You will use this button to switch the camera ON/OFF as well as for switching between the available shooting modes.
The two buttons on the Hero9 Black are easily distinguishable and clickable.
The DJI Osmo Action has more buttons than the Hero9 Black. On the top side of the camera, there are shutter and power buttons.
On the right side of the camera, there is a Quick Switch (QS) button.
The Quick Switch button is used to change the camera's shooting modes as well as switch between the rear and front –screens.
Remember that on the Osmo Action you can only have one screen functioning at any particular time.
Aside from the physical buttons, both cameras can be controlled by voice and smartphone App.
Voice Control
Controlling your camera via voice is more of a safety feature that you need to use when you are using your camera in areas where your hands are fully engaged e.g. riding a bicycle on a very busy highway.
GoPro Hero9 Black has way more predetermined voice commands than the Osmo Action. I hope that DJI will include a lot more voices in the upcoming Osmo Action 2.
The following Action voice commands apply to the Hero9 Black:
GoPro, start recording – Starts recording video.
GoPro, HiLight – Adds a HiLight Tag to your video during recording.
GoPro, stop recording – Stops recording video.
GoPro, take a photo – Takes a single photo.
GoPro, shoot burst – Takes burst photos. (Only for Hero9 Black)
GoPro, start time-lapse – Starts capturing with the last time-lapse mode you used.
GoPro, stop time-lapse – Stops capturing time-lapse.
GoPro, turn on – Turns your camera on, Only for Hero9 Black (To use this command, the Wake on Voice must be on).
GoPro, turn off – Turns your camera off.
GoPro also has a set of Mode commands that can be used to toggle between the three shooting modes available. The following are the Mode commands:
GoPro, Video mode – The camera will switch to video mode
GoPro, Photo mode – The camera will switch to Photo Mode
GoPro, Time Lapse mode – The camera will switch to TimeLapse mode.
DJI Osmo Action has only 5 commands, they are:
Start Recording – The camera will begin to record a video.
Stop Recording – The camera will stop the recording of a video.
Take Photo – The camera will capture a still.
Screen Switch – The camera will switch between the rear and the front-screens.
Shut Down – The camera will switch OFF.
I specifically like the wake –up voice feature on the Hero9 Black. Most action cameras do not have that capability.
Please note that you will need to activate the wake by voice feature in the settings for the camera to respond to this command.
Using the Smartphone App
An Action camera cannot be complete without the capability to connect it to your smartphone via Wi-Fi.
Both cameras have Wi-Fi support which enables the connection.
Each camera has its own company proprietary smartphone App that can be downloaded either from Google Play or App Store.
For the DJI Osmo Action, the App is called DJI Mimo App and Hero9 Black has the GoPro APP.
You can have both of these Apps in the same smartphone, at least if you own both cameras there's no conflict.
Once you have paired your camera to your phone via the respective App, you can then use the phone to control your camera e.g. by setting the video shooting modes, resolutions, and frame rates among many other things.
I was able to notice that the GoPro App is more versatile than the DJI Mimo App, meaning there are a ton of things you can do from our phone when you own the Hero9 Black.
---
Video
Let's now jump into the video segment, where everything now matters. As you already know by now, the Hero9 Black is a 5K action camera while the Osmo Action is 4K.
Resolution alone is not key in determining how the overall video quality appears, there are many other things and I will go through them in this segment.
Ultimately, it is wise to consider getting an action camera that has a lot to offer in terms of video quality and versatility.
Video Resolution
The Hero9 Black has a new image sensor that supports 5K recording at 30 frames per second. The Osmo Action maxes out its resolution at 4K.
Other resolutions available for both cameras are 2.7K and 1080p. Osmo has 720p as the lowest resolution, this is not there with the Hero9 Black. However, Hero9 Black has 1440p.
Frame Rates
This term is used to refer to the video frames the camera captures per second.
High frame rates literally means that the video will be smoother. It is often abbreviated as fps (frames per second).
Both cameras have a maximum of 240fps which also means that they can record up to 8x Slow-Motion videos.
For both cameras, 24fps is the lowest and it is compatible with all the resolutions.
Video Quality
Without a doubt, recording in 5K resolution for the Hero9 Black produces very sharp videos with a lot more details.
This high resolution is helpful because you can crop in the video and still maintain a respectable hold of details.
When recording with 4K for both cameras using similar frame rates, I saw that the video quality was not very much different.
The videos as seen on the Hero9 Black's screen appear more colorful and vibrant. I also like how GoPro manages to keep the cloud colors very appealing.
Take a look at this 5K video by KabyNougat showing the video quality and stabilization of the Hero9 Black:
DJI Osmo Action has an impressive video quality too. The camera maxes out the resolution to 4K.
Another thing I noticed about DJI Osmo Action is that the videos appear washed out around the edges and this is not a huge problem because you can work on it in Post.
And another video shot by xxxx with a DJI Osmo Action:
Low Light Video Quality
Both cameras have a disappointing low-light performance. The Hero9 Black less noisy than DJI Osmo Action and as a result, the night videos appear a little bit darker.
Video Formats
Both cameras save their videos using the MP4 format and store them in the memory card. The Osmo Action can additionally save the files in the MOV format.
Choosing the MOV format is very ideal when you have a Mac for doing your post-editing.
Electronic Image Stabilization
Both cameras use EIS to correct the wobbles in rugged filming. GoPro calls it HyperSmooth while the DJI calls it Rock Steady.
HyperSmooth 3.0 vs. RockSteady
We already know how HyperSmooth 2.0 was awesome with the Hero8 Black, the 3.0 version is even better and now you can get a picture of how it works.
Both cameras perform well in terms of smoothening the rugged actions, but GoPro does the job even better. Credits are also given to the ten degrees larger FOV that is there with the Hero9 Black.
Please check the video below made by 'rjc mtb' that shows how HyperSmooth 3.0 performs on a mountain bicycle ride.
Below is a video by 'tbarnesac' that shows how RockSteady stabilization works on the Osmo Action:
Another upgrade with the Hero9 Black is that you can now have Boosted HyperSmooth in ALL resolutions, this was not possible with previous models.
GoPro has also brought in-camera Horizon leveling features which correct the camera's realignment when swinging.
When you have HyperSmooth activated together with Horizon leveling, the results are just perfect.
In terms of stabilization, GoPro is a clear winner here.
Video Bitrates
Both cameras have a maximum of 100mbps for the bitrate. In the Hero9 Black, you can use the maximum bitrate for 5K, 4K, and 2.7K.
You also get to have lower bitrates options for both cameras, I prefer using high bitrates because it often results in good quality footage.
Codecs
The Hero9 Black has two codecs, the H.264 (AVC) as well as the newer H.265 (HEVC). For the Osmo Action, it only has the H.264 video encoding technology.
Using the H.265 is very nice because apart from having better compression, it also results in video files that are smaller in size hence saving on memory card space.
I hope DJI will improve this in their upcoming Action Cameras.
Slow Motion
As I mentioned earlier, both cameras are capable of up to 8x slow-motion videos due to the 240fps supported.
Something I like about the Hero9 Black is that you can record slow-motion videos while EIS is activated. This option is not available for DJI Osmo Action.
When choosing frame rates for slow-motion, please note that 60fps will give you 2x while 120fps will give you 4x slow-motion videos.
Field of View (FOV)/Digital Lenses
The Hero9 Black has 5 digital lenses, they are:
SuperView 16mm
Wide 16 – 34mm
Linear 19 – 39mm
Linear + Horizon Leveling 19 – 39mm
Narrow 27mm
The new option is the Linear + Horizon leveling which I already mentioned that it is a good way of correcting camera alignment for your shots.
As for the Osmo Action, there is a fixed 145 degrees FOV. However, you will get an option to dewarp/digitally correct the lens view.
---
Photo
The GoPro Hero9 Black has a 23.6 megapixels image sensor while the Osmo Action has a 12 megapixels image sensor.
Photo Resolution
Due to the new image sensor size, the Hero9 Black can take 20MP photos. DJI Osmo can capture 12MP. Photos taken with higher resolutions are sharper and of big file sizes.
Photo Format: RAW and JPEG
In both cameras, you can save your photo files in either RAW or JPEG format. When you choose the RAW option, the camera will save two photos, one RAW and the other JPEG.
I prefer using the RAW format because the photos are not compressed and as such, there is more flexibility in editing.
Photo Modes
On the Hero9 Black, there are four photo presets that you can choose from.
This is similar to what we had with the Hero8 Black: Single photo, Liveburst, Burst, and Night.
Moving on to DJI Osmo Action, you will get the following photo presets: single shot, timed shots, burst mode, and AEB (Auto Exposure Bracket).
Photo Quality
Both cameras perform well in photo quality. I am happy to see that GoPro has corrected the sharp contrast that was often seen with the Hero8 Black photos.
The Photos on the Hero9 Black are sharper with a lot more details thanks to the new sensor that can manage 20MP stills.
I notice a bit of washing around the edges of Osmo Action photos, this is something you can correct in post-editing.
The 12MP sharpness on the Osmo Action is still impressive and it looks great.
The main challenge in this section is on night photos, both cameras add noise to the low-light photos.
GoPro Hero 9 Black Photo Test: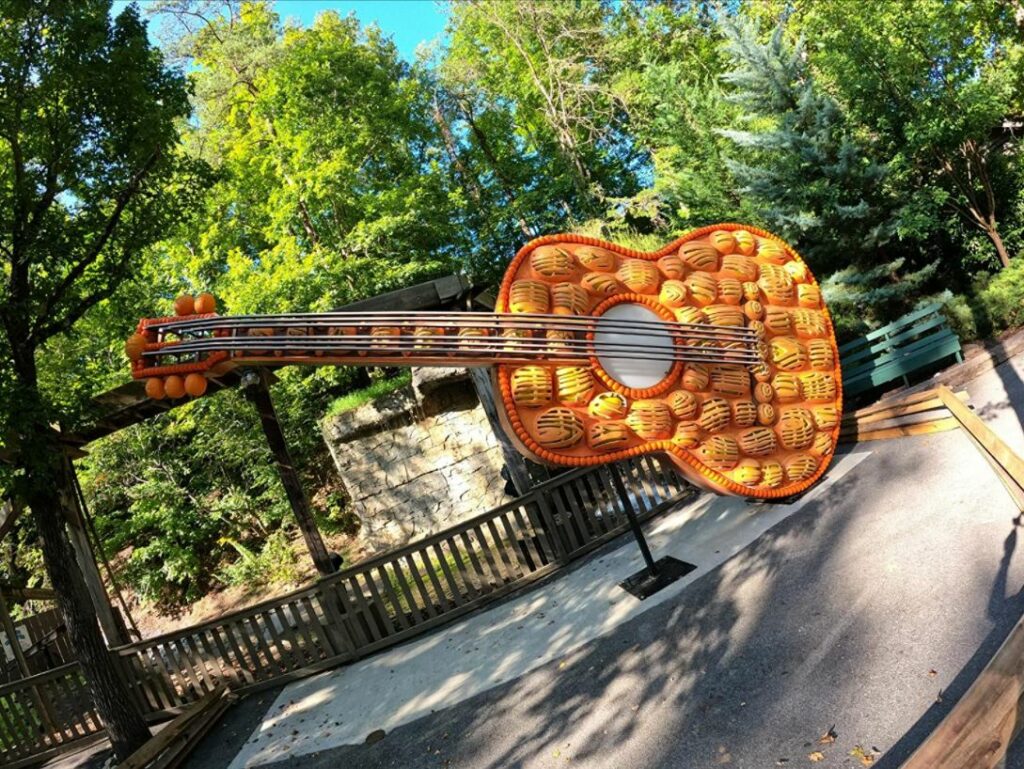 DJI Osmo Action Photo Test:
---
Which camera has enjoyable modes?
GoPro Hero9 Black offers more enjoyable modes and a lot more versatility when it comes to using the camera in all dimensions.
A good example is in the Voice control, you saw the number of commands that the Hero9 Black supports.
Also, there is a new feature for the Hero9 Black known as HindSight.
What it does is that the camera will save the previous 15/30 seconds of video after you press the shutter button.
This means that the camera is in a continuous recording mode and only the shutter pressing will trigger it to save the 30 seconds video.
If you are looking for a more versatile camera that can perform many things with enjoyable modes and features, then you need to consider getting the Hero9 Black.
---
Battery
Both cameras have removable and rechargeable batteries. The Hero9 Black has a battery with a capacity of 1720mAh while the Osmo Action has one with a capacity of 1300mAh.
The battery for Hero9 Black is slightly bigger than the previous generation, this is one of the reasons that made GoPro increase the body size of the camera.
I think having a bigger battery is a good option even if the camera size is increased. The only sad part is that you will not use the GoPro batteries from previous cameras.
Having said that, I was able to get 90 minutes of recording on the Hero9 Black with 5K@30fps. For the DJI Osmo Action, I managed an hour recording video on 4K.
Apart from resolution, many other things affect battery life including Wi-Fi, Bluetooth, GPS, and many more.
Be sure to have a good camera habit that will maintain healthy battery life for optimum performance.
---
Conclusion
GoPro Hero9 Black vs DJI Osmo Action, which one should you purchase? This is the ultimate question that you will ask yourself.
From my comparison post, I can say that both cameras are up to par in terms of usability and photography features.
The decision to buy either will boil down on what exactly you intend to do with your action camera.
DJI Osmo Action has a very pocket-friendly size, meaning you don't have to worry about moving around with it since it's neither bulky nor heavy.
Both cameras have a front-screen which is a nice thing to have for framing shots.
Based on that, I will recommend the Hero9 Black because you can have both screens ON at the same time and you also have several options to do with the front-screen including keeping it OFF.
Also, both screens on the Hero9 Black are so colorful and vibrant.
The new in-camera Horizon leveling feature on the Hero9 Black is absolute magic when using it. This feature also helps in stabilization of videos making the HyperSmooth 3.0 perform even better.
Both cameras perform equally the same in terms of audio quality but I was impressed with how the Osmo Action was able to reduce the wind noise.
In terms of video and photo qualities, the Osmo Action gives GoPro a run for their money although GoPro performs better.
Another impressive thing about the Osmo Action is that you can now get it at a significantly reduced price bearing in mind that it is more than a year old.
---
---
Thanks for reading through my GoPro Hero 9 Black vs DJI Osmo Action comparison post.
If you have any questions or concerns, please leave a comment below and I will get back to you ASAP.