Welcome to my Ricoh Theta Z1 vs Insta360 One X comparison post. Both of these are 360-degree action cameras with minor differences in both hardware and software.
Theta Z1 performs exceptionally well in photos, and the One X does a better job in videos.
Ricoh introduced the first all-rounded 360-degree camera in the year 2015 and since then, the company has come a long way with their Theta cameras which have stood the test of time and performance.
Ricoh Theta Z1 is the most expensive spherical camera made by Ricoh as of 2019. Check my review here.
Insta360 One X has been considered as a solid performer in the 360-degree camera space thanks to its good quality video and affordable price tag. Check my review here.
SEE ALSO: Insta360 One R vs. One X
SEE ALSO: Ricoh Theta Z1 vs GoPro Max
Having a camera that you can use for virtual tours is something we are all headed to.
Ricoh made the Z1 with an inverse approach from what we normally see with most camera makers.
The Z1 photos are better than its videos, it's even worth to mention that the Z1 has a video resolution of 4K.
Insta360 One X takes the traditional approach on how to deal with photography and videography; meaning that the One X does better in the video than in photo performance.
Ricoh also did a commendable job in using 1-inch image sensors which is a good way of improving the low-light and overall performance of the Theta Z1.
In terms of image stabilization, both cameras have EIS that is useful in reducing wobbles and eliminating shakes from rugged videos.
There are a lot of things to talk about in these cameras, they have both similarities and differences in equal measures.
In this comparison post, I will take you through all the features and aspects of these cameras while giving you my thoughts and opinions on how they perform.
I hope I will help you decide on which camera to go for.
As usual, let me start by giving you a side by side tabulated format of both cameras' technical specifications.
---
Ricoh Theta Z1 vs Insta360 One X Specifications
Spec
Ricoh Theta Z1
Insta360 One X
DESIGN
Body Dimension
48mm x 133mm x 30mm
115mm (L) x 48mm (W) x 28mm (H)
Weight
182 grams
115 grams
Lens
x2 1.0-inch back illuminated CMOS image sensors
x2 1/2.5-inch CMOS image sensors
Display
Status Screen
Status Screen
Memory
19GB Internal Only
MicroSD card up to 256GB storage capacity.
Media Interface
USB Type C
Micro USB
Waterproof
NO
NO
Battery
Built-in Lithium Ion
Lithium Ion
VIDEO
Lens Aperture
f2.1, f3.5, and f5.6
f2.0
Video Resolution
4K@30fps
5K@30fps, 5K@25fps, 5K@24fps, 3K@50fps, 3K@30fps, 3K (3008*1504) @100fps.
Video Format
MP4
MP4, INSV, LOG, and HDR
Shutter Speed
(Auto) 1/25000 to 1/30 seconds (Shutter priority, Manual) 1/25000 to 1/30 seconds Live streaming: (Auto) 1/25000 to 1/30 seconds
Auto Manual (Shutter 1/4000s-55s, ISO 100-3200)
Video Codec
H.264
H.264
Maximum Bitrates
56Mb/s
120Mb/s
Video Stabilization
Yes
Yes
Livestream
Yes, in 4K
Yes, in 4K
Shooting Modes
Noise reductionDR correctionAuto HDRInterval shootingInternal Composite ShootingShooting with self-timerShooting with multi bracket
Auto HDRInterval ShootingBullet TimeHyperlapseSlow Motion
PHOTO
Photo Resolution
26.6MP RAW22.6MP JPEG
18MP
Photo Formats
JPG and Raw (DNG)
JPG, INSP, Raw (DNG)
Shutter Speed
(Auto) 1/25000 to 1/8 seconds,(shutter priority mode) 1/25000 to 1/8 seconds(Manual mode) 1/25000 to 60 seconds
AutoManual (Shutter 1/4000s-55s, ISO 100-3200)Shutter Priority (1/4000s-1/4s, ISO Priority (100-3200,).
White Balance
Auto, 2700K, 4000K, 5000K, 6500K
Exposure
Aperture priorityAuto- Noise reduction- DR compensation- HDR renderingManualShutter priorityISO priority
Auto, Manual (Shutter 1/8000s-120s, ISO 100-3200), Shutter Priority (1/8000s-2s), ISO Priority (100-3200)
AUDIO
Microphones
4
2
Audio Type
Spatial Audio
Stereo Audio
External Microphone port
No
No
---
The Unboxing Experience
With the retail purchase of either camera, you will get the following items therein:
Ricoh Theta Z1
Insta360 One X
A Ricoh Theta Z1 camera unit
Instruction manual
1 x USB AC cable for charging
1 x Soft Case
Insta360 ONE X Action Camera Unit Insta360 ONE X Battery
1x USB A to Micro-USB Cable
1x Tether Wire
1x Screw
1x Protective Pouch Warranty card
We can see that Insta360 offers a better unboxing experience than Ricoh for these cameras.
But remember that the actual camera is what matters most. If you get additional items other than the charging cable then it is a good addition.
---
Design & Components
Both cameras take on a nearly similar design language. They both have a tall candy-bar shaped body; however, Insta360 One X appears to be thinner than the Z1.
Weight and Dimensions
In terms of weight, the Z1 is heavier with a total weight of 182 grams against 115 grams for the One X.
As noted above, the One X also appears to be physically thinner than the Z1.
Moving on to body dimensions, the Z1 towers with measurements of 48 x 133 x 30 mm. We can see that the Z1 is taller than the One X which has body measurements of 48 x 115 x 28 mm.
Despite the slight differences in weight and dimensions, both cameras are very portable and you will not have the challenge of moving around with either in your virtual tours.
Processor & Image Sensor
The camera's processor and image sensor should both be seen as the engine which enables the camera to create images, videos and perform other software tasks.
In short, a good processor and image sensor will result in impressive camera performance.
The One X uses an Ambarella processor whereas the Z1 is driven by a Snapdragon processor. Both processors have impressive perfomance.
Both cameras use CMOS image sensors which are located behind the camera lenses.
The Z1 has a 1-inch size sensor which is good especially in night performance. The One X has a 1/2.3-inch sized image sensor.
Display Screen
At this point, we all know that neither of these cameras has a large touchscreen similar to what we see with other regular and 360 cameras like the GoPro Max.
Nonetheless, both cameras have a small status screen that is used to display important information like battery level, wireless connection, Bluetooth, shooting mode, and many more.
I have found out that it is easier to read the information on the Z1 screen because of its increased brightness and clarity.
Dual-Lens
Both cameras have two lenses that will enable spherical video recording and photo capture.
The lenses are located at the top of either camera and they are big enough to the extent that they bulge out the body of the camera.
Each lens for both cameras will capture a scene in its Field of View. The camera will then stitch together the views from both lenses to result in a single spherical video/photo.
Fixed vs. Variable Lens Aperture
The lens aperture is a term that is used to mean the opening of the lens to allow light.
The Insta360 One X has a fixed aperture of f/2.0 whereas the Z1 has a variable aperture where you can change from f/2.1 to f/3.5 to f/5.6
Being one of Ricoh's main selling points for the Z1, a variable lens aperture system ensures that you prepare your camera for the best shot in different conditions.
Ports and Slots
The Theta Z1 has a USB Type C port on the bottom side of the camera; you can use this port for charging the battery as well as for media transfers.
The One X has a micro USB port on the left side of the camera; you can use it for charging and media transfers as well.
Theta Z1 looks more futuristic by having a Type C port for USB connections, however, that should not be a complete deal-breaker for you.
The memory card slot is found at the bottom side of the One X camera.
You can insert a microSD card of up to 256GB storage capacity.
Remember to format the memory card before using it, the formatting option can be found in the camera, smartphone App for Insta360 One X, or you can use the computer for formatting. Read this official support article by Insta360 to learn more about formatting the memory card.
Ricoh Theta Z1 uses internal memory with 19GB capacity for the storage of photos and videos.
This is a huge limitation to users especially those who are into intense action activities and virtual tours for business purposes.
There is no memory card slot for the Theta Z1.
Both cameras have a mount screw hole located at the bottom of the camera, you will use this screw hole for your mounting needs; you can attach monopod, tripod, or selfie sticks to either camera.
Insta360 has the invisible selfie stick which is perfect for Bullet time shooting; where both the photographer and selfie stick are eliminated from the camera view.
Microphones & Audio
Ricoh Theta Z1 has 4 microphones that are used to record spatial audio.
The microphones have slightly improved from theta V, the sound is clear with little detectable noise interruptions.
The One X, on the other hand, has 2 microphones which are used for recording audio in your video recordings.
The audio quality from the Z1 is better than the one from One X.
None of these cameras has a dedicated port for an external microphone.
Waterproof
Both cameras are not waterproof without the need for a waterproof body.
This is a hindrance to divers and users who may wish to do filming in water bodies. However, you can use a dive case compatible for both cameras.
Having a waterproof camera is not only good for diving but it is also good for ensuring that the camera is neither damaged by rain nor accidental splashes.
---
Control and Buttons
Both cameras have buttons that are used for controlling the camera and triggering to perform specific actions.
The Theta Z1 has many buttons compared to the One X which has only two buttons.
On the front side of the Theta Z1, there is the Shutter Button which is used to start/stop recording and to capture photos.
On the Side of the Z1, we have a series of buttons lined up vertically. There is power, wireless, mode, and function buttons.
The power button is used to power ON/OFF the camera. The wireless button is used to activate Wi-Fi and Bluetooth. The mode button is used to switch between the available shooting modes.
Ricoh has introduced a new button named Function button which has several functions including switching between self-timer and normal shooting modes.
Moving on to the One X, the camera has only two buttons; a large button and a small button.
The Large one is the shutter/enter button which is used for photo captures and video recordings.
The Small button on the other hand is the switch/power key which is used to power ON/OFF the camera.
Using Smartphone App to control the camera
Both cameras can be controlled by smartphone apps developed for the respective camera. The phone app is also usable for live monitoring and playback of videos from the camera.
For the Theta Z1, you will download the RICOH THETA App from Google Play or App Store. For the One X, you will download the Insta360 App from either Google Play or App Store.
After successfully downloading and installing the App on your smartphone, you will then use Wi-Fi to connect the camera to your phone to use the App.
Comparing the two devices, using the Ricoh Theta App is more enjoyable and versatile than the Insta360 One App. This does not mean in any way that the One X is boring in App control.
---
Video
Both cameras are used to record 360-degree videos which make them a good choice for taking virtual tours.
As I mentioned earlier, the One X takes the traditional approach of how a camera should be.
In this segment, I will highlight the video features and qualities of both cameras.
Video Resolution
Ricoh Theta Z1 has a video resolution of 4K with pixel width and height of 3840 x 1920. We can see that the camera shoots in native 4K.
Insta360 One X has 5.7K, 4K, and 3K video resolutions with pixel measurements of 5760 x 2880 for 5K, 3840 x 1920 for 4K, and 3008 x 1504 for 3K.
We can see that One X has more options for video resolution than the Z1 which has 4K only.
If you need videos with much details, then you have to choose a camera that can manage higher resolutions; in this case the One X.
Video Format
Both cameras save video files in the MP4 file format.
How does Video Quality compare?
Insta360 One X is the clear winner when it comes to video quality against the Z1.
I think what makes the One X a better camera for video is the variety of shooting modes and the editing powers in the Insta360 One X.
Another winning line for the One X is image stabilization which works better on the One X than the Z1.
5.7K videos are sharper and with many details compared to 4K hence if you intend to do more cropping of your video, you will not lose much details.
To sum it up, the One X has superior video quality compared to the Z1 and I think Insta360 has a record of doing videos in a good way.
This is a video by 'the 360 guy' where you can see the quality of the 360-degree videos shot with the Ricoh Theta Z1:
And this is another video shot with the Insta360 One X by 'Kyle Pugliese' that will show you the video quality and features of the One X:
Frame Rates
Ricoh Theta Z1 has 4K resolution which can be shot with 29.97fps.
The resolution and frame rate combination of the One X is as follows: 5K@30fps, 5K@25fps, 5K@24fps, 3K@50fps, 3K@30fps, 3K (3008*1504) @100fps.
Video Modes
The One X has 5 video modes namely: Standard 360 video, Time Lapse mode, Bullet Time, HDR video, and Log 360 video.
The video modes in the One X can be changed by pressing and holding the large button.
Video Codec
Both cameras have an H.264 (AVC) video codec for encoding your recordings. However, Insta360 One X has the H.265 (HEVC) codec also, which is newer and better.
We can see that Ricoh did not put much effort into ensuring that the video aspects of this camera are up to par.
H.265 provides better compression and results in reduced file sizes without compromising the video quality.
If you are using the H.265 video codec, please ensure that you have a newer generation computer for editing the files.
Video Bitrate
Video bitrate refers to the amount of data that is used by the camera to film a one-second-long video.
The higher the bitrate the better the writing speed which translates to better video quality.
The One X has a maximum video bitrate of 120Mbps whereas the maximum for the Z1 is 56Mbps.
Stabilization
Both cameras have image stabilization software that is key in reducing wobbles in rugged videos.
For the One X, the stabilization is branded Flowstate and it is more equipped and better than the one in Theta Z1.
Other video modes shared by both cameras
· Timelapse
· Live Streaming in 4K
---
Photo
Moving on to photos, Ricoh put a lot of effort in making this category stand out in the Z1. Several factors made this possible and I will go through them in this category.
Photo Resolution
The Theta Z1 has a photo resolution of 23MP whereas the Insta360 One X manages a resolution of 18MP.
We can see that the Z1 has a higher resolution for the photo category which is opposite to what we had in the video mode.
How do the photo qualities compare?
The Z1 has lenses that are larger than the One X meaning that it allows more light to enter the camera hence improving the image quality.
Photos taken with the Z1 have well-balanced colors and contrast. The clouds are clear just like the way you would see them in reality.
Remember, you can also adjust the lens aperture in the Z1 which makes it an ideal camera for using in different outdoor conditions.
Check out my full review of the Ricoh Theta Z1, I have explained in detail why the camera achieves outstanding image quality.
Here are some photos shot with the Theta Z1:
And some photos (360 and regular) shot with the Insta360 One X: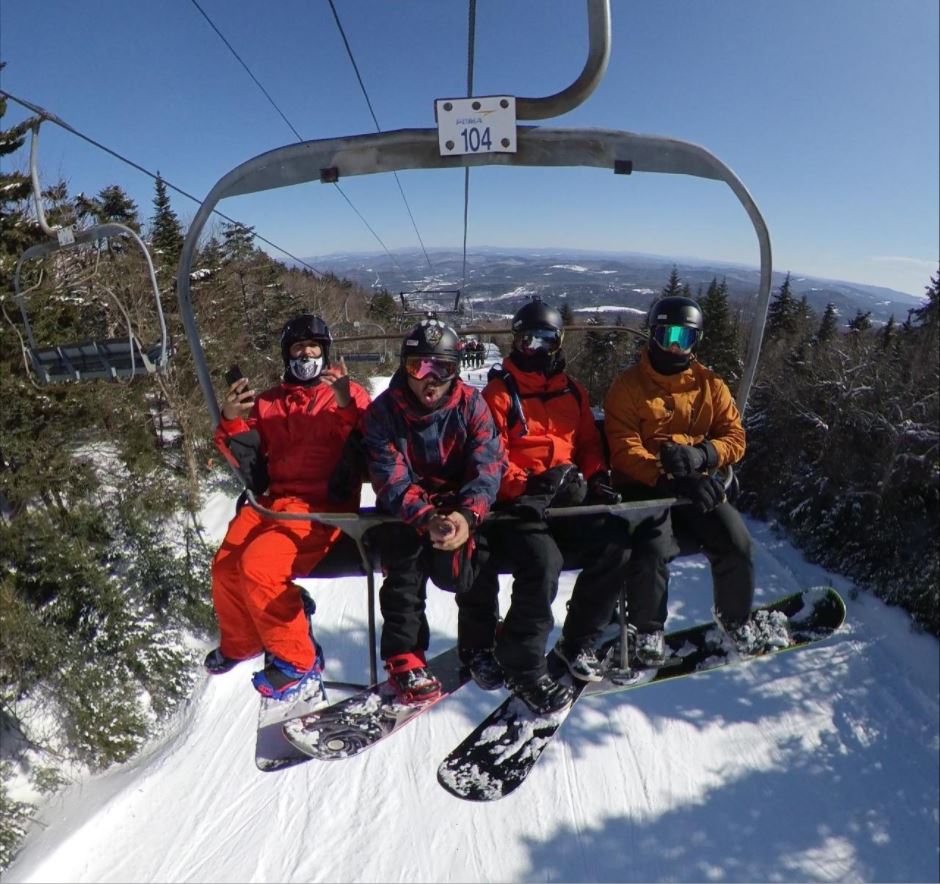 HDR
Both cameras have in-camera HDR which is a good way of fine-tuning your images to get good exposure.
Photo Formats
There are both JPEG and DNG RAW options for both cameras in preferred photo formats.
Ricoh has done a tremendous job in developing plug-ins that can be used in Adobe Lightroom for editing your RAW images.
This step ensures that there is reduced workflow when using Ricoh Theta Z1 camera since you will not spend a lot of time shooting, exporting, and editing your photos in adobe lightroom.
Insta360 One X has another additional photo format named Insp.
---
Battery Comparison
The One X has a removable battery with a capacity of 1050mAh, whereas the Theta Z1 has an in-built non-removable Lithium-Ion battery.
The One X has an advantage in the battery set up because I prefer a camera with a removable battery so that I can get some spares when I move out.
The battery door on the One X camera is located on the right side of the camera.
Insta360 claims that one full charge will last you 60 minutes when recording using 5.7K resolution. From my testing, I was able to get 53 minutes of video recording using 5K@30fps.
The best working temperature for the standard battery suggested by Insta360 is; 32° F to 104° F / 0° C to 40° C.
Insta360 makes a cold-weather battery for the One X which is sold separately.
If you use the cold-weather battery, then the recommended usage temperature is; -4° F to 86° F / -20° C to 30° C.
The Z1 is a camera specifically meant for photos, and when you use it for that sole purpose, you will not have a massive hit on battery life.
The Z1 battery lasted me close to 120 minutes when capturing continuous RAW photos.
Ricoh recommends an operating temperature of 15 to 25°C / 59 to 77°F for optimum performance. Avoid using your camera in extremely Hot and cold weather.
---
Why you should choose Ricoh Theta Z1
· Excellent photo performance.
· Variable lens aperture improves low light performance.
· Many plug-ins developed by Ricoh ensure a seamless editing workflow in Adobe Lightroom.
· Good spatial audio quality.
· Can be used professionally to produce high-quality 360-degree content.
Why you should choose Insta360 One X
· Excellent video performance with many shooting modes.
· Good image stabilization
· Plugins for Adobe premium makes editing easy.
· Expandable memory capacity
· Reasonable priced
Negative issues with both cameras
If you decide to own both of these cameras, you will face some issues which are challenges in both, they include:
· Both cameras are not waterproof.
· No touchscreen displays.
· The camera being slippery in the hand, especially for the Z1.
Which camera will you go for?
---
To conclude
Having taken much time to go through both cameras, it is very difficult to recommend one camera over the other.
This is because the cameras are inversely good against each other; where the Z1 performs poorly, the One X does a better job and vice versa.
If you already have a good 360-degree camera that can shoot impressive videos, then you need to get the Theta Z1 because of the photo performance.
If you need a 360-degree camera that shoots impressive videos, then you need to consider getting the Insta360 One X.
Both cameras have plug-ins for doing post-editing in Adobe but I like what Ricoh is doing in this department.
The workflow has greatly been reduced for the Theta camera because of the seamless editing experience offered by Ricoh and Adobe.
Lack of expandable memory card storage is a limiting factor for the Z1, but if you agree to use the camera for photos only, the 19GB is enough for your shots.
Another limiting factor for the Z1 is the in-built battery which cannot be casually replaced.
Heavy users will feel the pinch of lacking the ability to have an extra battery for power back-up.
Ricoh Theta Z1 vs Insta360 One X is a tough contest to make for a person who is looking for a good balance between photography and videography.
The theta Z1 is more expensive than the One X which is reasonably priced and going by that, I think more people will lean on the One X more.
You can use the Z1 professionally e.g. by making business virtual tours for advertising and such-like activities. That is definitely a key reason for the high price tag on the Z1.
If you are a casual user, getting the One X will be a good bargain for money because why should you pay a premium price for informal activities?
---
---
---
Thank you for going through my comparison post.
If you have any concerns or questions regarding the cameras, please leave a comment below and I will surely get back to you!